Join us and let's (b)eat food waste together!
About Munch
At Munch, we're on a mission to revolutionize the way we approach food waste and create a more sustainable future. Our vision is to transform the world by maximizing the value of every piece of food produced and consumed, and we're looking for enthusiastic, innovative individuals to join our growing team. By joining us, you'll be part of a passionate community working together to make a real impact on our perceptions and handling of food waste. Here, you'll find opportunities to learn, grow, and collaborate with colleagues who share your drive and enthusiasm for creating a more sustainable world.

Workplace & Culture
Munch is not just an ordinary startup. We are a youthful, rapidly growing team, whose members work day by day to make the world a better place. We take pride in our name becoming increasingly recognized internationally, and that our work has significant environmental and social impact

Working at Munch is not just a job, but a calling. We are proud to be part of this movement and actively contribute to sustainability. Whether it's minimizing food waste or traveling sustainably, we always bring out the best in ourselves and our environment.
Join us and be part of this inspiring community where everyone can proudly say: "I work at Munch!"
Check out all the fun we have at Munch
Reasons to join us
Impact

Every single team member has the opportunity to make a real impact on the company and the world. We are proud that our work brings social and environmental benefits in addition to profit. Here, it's not just our work that counts, but also our impact.

Community

At Munch, our community is our strength. We are a close-knit team, where every voice matters, every contribution is valued, and each success is a collective victory. Here, you are not just an employee, but a vital part of a supportive and collaborative team, driving forward together.

Innovation

At Munch, innovation is not just a word, but a way of life. We believe that creative ideas and an innovative mindset can propel the company forward and bring about positive change in the world. Here, everyone's ideas matter, and we encourage the team to dream big and explore new paths.
Here, everyone's ideas matter, and we encourage the team to dream big and explore new paths.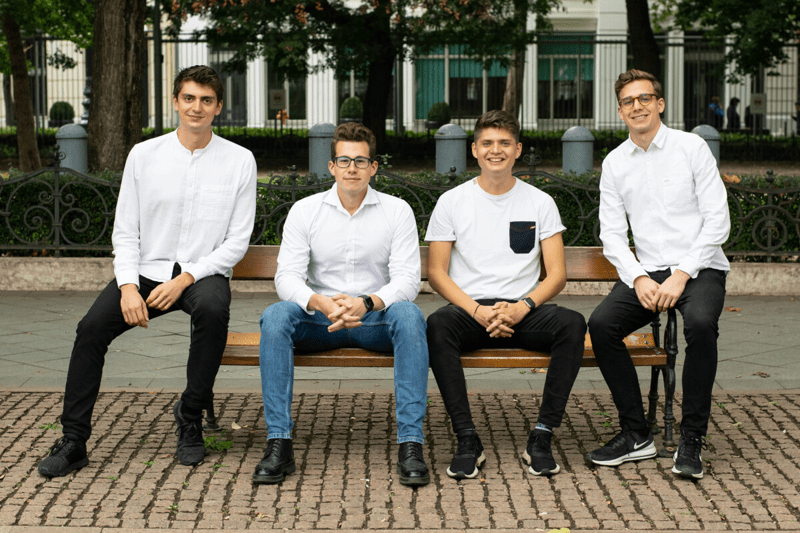 In 2020, the story of Munch began with four Hungarian students: Albert, Bence, Botond and Kirill. During their academic years, they met and realized they shared a motivation and a common drive. They aimed to build a business that was not only socially valuable but also sustainably viable, seeking to make a real social impact while achieving entrepreneurial success.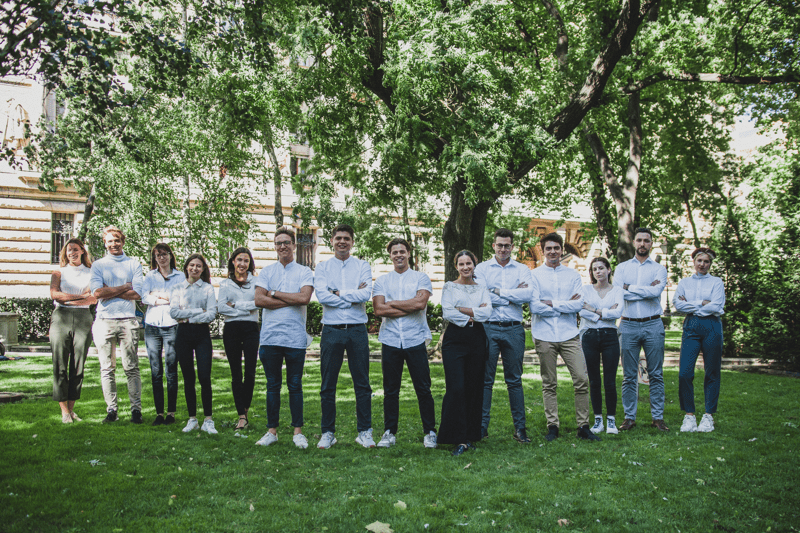 Just a year after they created a platform where restaurants, bakeries, and cafes could offer their surplus daily meals at discounted prices, thus supporting environmental protection and sustainable food management, more than 250 hospitality establishments had already joined in 11 cities. Over 80,000 people had downloaded the app, making it one of the most popular food and drink applications in Hungary.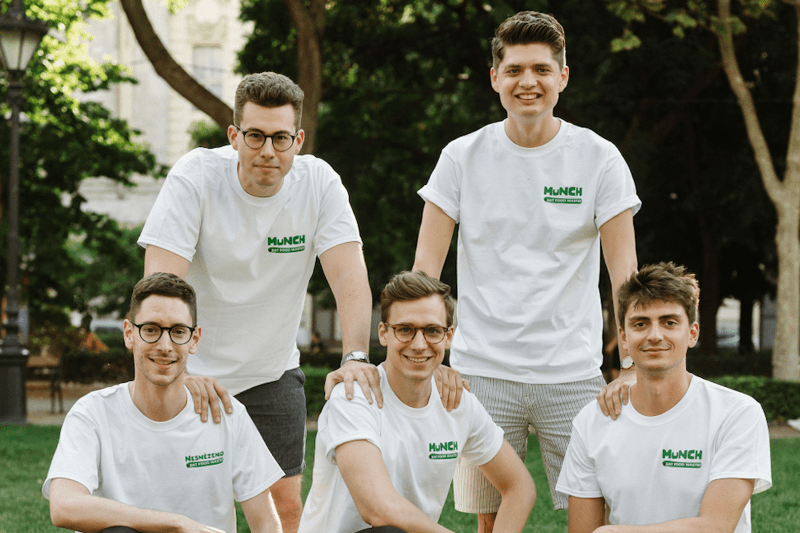 After achieving numerous successes, the team set their sights on international expansion, starting with the Czech Republic. It was there they were joined by Jakub, a like-minded young entrepreneur who had launched a similar startup. Instead of engaging in fierce competition, they agreed to join forces, aspiring to double their efforts and set more ambitious goals for themselves.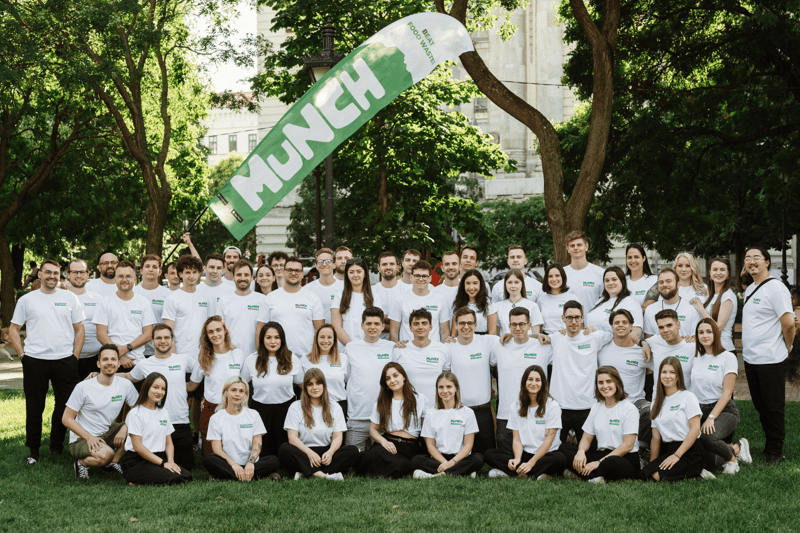 Nowadays, Munch has grown into a rapidly expanding startup at the forefront of the fight against food waste. Munch is present in two additional countries, Slovakia and Romania, and the sky is the limit. Our goal is to spread the word about Munch and the battle against food waste worldwide, initiating a global movement in the process.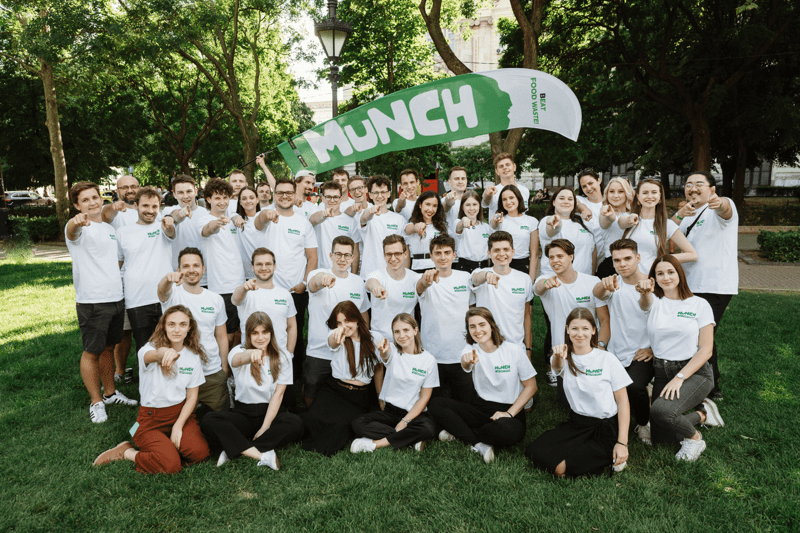 Join Munch - a food waste marketplace - and let's (b)eat food waste together!
Team Member's Stories
I am part of a tireless community who never give up on their goals. What I love about my job is that I help businesses, the Planet and people who want to eat exciting food at a great price. Every day, I try to connect businesses with customers and educate them about the meaning of food rescue, but more importantly, the playfulness of it. We never lose hope. Don't throw it away, save it!

Bettina Laboncz

Key Account Manager

At Munch, I found more than just a job. I became part of a mission, supported by a passionate team. I feel like we're more than just a company. We're making an impact on our future together with an incredible community. I'm proud to be among the people helping to turn it into reality.

Péter Klembala

Muncharity Project Manager

In my team, every mistake is a chance to learn, surrounded by supportive and dedicated peers. Even when challenges arise, our efforts shine. We share skills and experiences, all united by a single mission: to (b)eat food waste!

Lilla Miskoff

Operations Specialist

Working on a great cause and letting my creative self bloom is basically my everyday job with a team that feels more like a big group of friends in an amazing atmosphere. My main goal is to show everyone that with little effort we all can do something against a big issue in our world.

Máté Tallér

Junior Marketing Content Creator
About Munch
Munch is a platform where restaurants, bakeries and other food providers can sell their surplus food at a discounted price in the form of surprise packages. It offers its users an opportunity to taste excellent foods while saving money and contributing to a more sustainable, greener future.